KAREN CRAGGS:
DELIVERING ON GLOBAL EQUALITY
WHY? Global Equality:
..facilitates inclusive and productive environments in all spheres
.. empowers marginalized groups to realize their full potential
..is a pre-requisite to addressing the biggest challenges of our time
My work (& THIS SITE) IS DEDICATED TO ENABLING YOU TO DELIVER ON GLOBAL EQUALITY
With the right understanding, skills and tools, you CAN change the world - let me show you HOW.
Services
1. GENDER EQUALITY & INCLUSION (GEI) TRAINING
- 5 day GEI Training with Certificate - pre-scheduled
- Customized GEI Training with Certifcate (1hr up to 5 days)
2. WORKPLACE SENSITIVITY & ANTI-HARASSMENT (SAH) TRAINING
- 1 day SAH Training with Certificate - pre-scheduled
- Customized SAH Training with Certificate
- 1 on 1 / Executive Coaching sessions

3. GEI TECHNICAL EXPERTISE & ADVISORY SERVICES FOR
ORGANIZATIONS, NATIONAL POLICIES, PROGRAMS & SERVICE DELIVERY
- GEI in design & proposals
- GEI in implementation, monitoring, reporting & evaluations
- GEI based analysis in baseline and community needs assessments
- GEI in results based management (results, indicators, targets, activities)
- GEI in resource allocation - personnel and budgets

4. SPEAKING ENGAGEMENTS
- Keynote Speaker / Guest Speaker / Panelist / Facilitator
5. GENDER EQUALITY & INCLUSION AUDITS
- Organizational and program GEI audits
- Partner and network-wide GEI audits
6. SPECIAL INITIATIVES
- Workshops & Conferences
- Technical Round Table Events
- Public Engagement Events
A-M
adidas & Reebok Canada
AANDC (Aboriginal Affairs and Northern Development Canada)
Africa Files
AXOR Experts-Conseils
Breakview Inc
Canadian Christian Crossroads International (CCCI)
Canadian Cooperative Association (CCA)
Canadian Crossroads International (CCI)
Canadian Executive Service Organization (CESO)
Canadian International Development Agency (CIDA)
Canadian Labour Congress (CLC)
Canadian Nurses Association (CNA)
Colleges and Institutes of Canada (CICan)
Canada World Youth (CWY)
Care Canada
Catholic Relief Services, Lesotho
Consulting and Audit Canada
Development and Peace
effect:hope (formerly Leprosy Mission Canada)
Engineers Without Borders Canada
Geological Survey of Canada
IPMP program, Humber College
Interac Association & Acxsys Corporation
Leprosy Mission of Canada
Library Settlement Worker Program (LSP)
MAP International, Ivory Coast & Kenya
Manitoba Council for International Cooperation (MCIC)
N-W
Plan International UK
Plan International Canada
Ontario Council for International Cooperation (OCIC)
Organization of American States (OAS)
Osler, Hoskin & Harcourt LLP
Oxfam Canada
Peel Region District Catholic School Board
Pricewaterhouse Coopers - PwC Canada
North York Women's Centre
MasterCard Foundation
Munk School of Global Affairs, University of Toronto
Ruzivo Trust, Zimbabwe
Sancta Maria House
Skills for Change, Canada
Status of Women Councils
Thorncliffe Neighbourhood House
Toronto Board of Education
Toronto Society of Financial Analysts
The Mvula Trust, South Africa
University for British Columbia, Okanagan College
University for Development Studies, Ghana
York Region District School Board
YMCA Canada
Women's Action & Resource Initiative, Thailand
World University Service of Canada (WUSC)
World Vision Canada
World Fisheries Trust
MORE ABOUT KAREN
Karen is White House recognized Gender Equality Change Maker (June 2016). She is a key go-to person for organizations seeking to fulfill on Canada's domestic and international commitments to Gender Equality & Inclusion.

Karen is a visionary, bold, innovative thought leader in the field of gender equality and inclusion. She uses storytelling and real life experiences to ground her work. Her humorous yet candid approach inspires others into action. She values and promotes a partnership approach among women, men and diverse stakeholders in promoting gender equality and inclusion. She transforms resistance into collaboration to deliver on equality. Her passion and energy for this work is uplifting and energizing.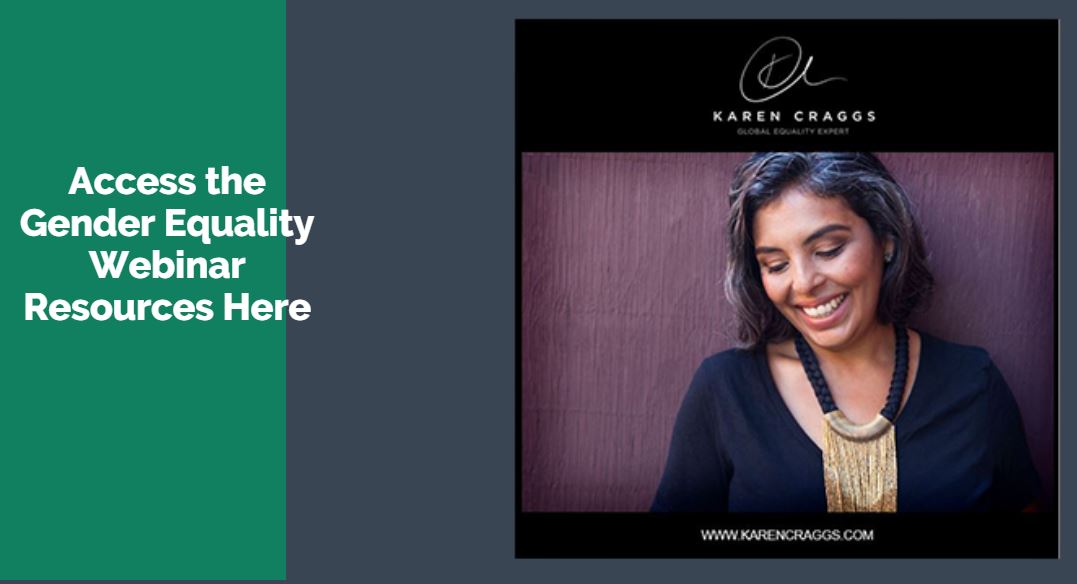 DELIVERED WEBINAR HOSTED BY ICN ON GENDER EQUALITY REQUIREMENTS FOR NEW PROPOSALS UNDER CANADA's NEW FEMINIST INTERNATIONAL ASSISTANCE POLICY
Toronto, CANADA (2017)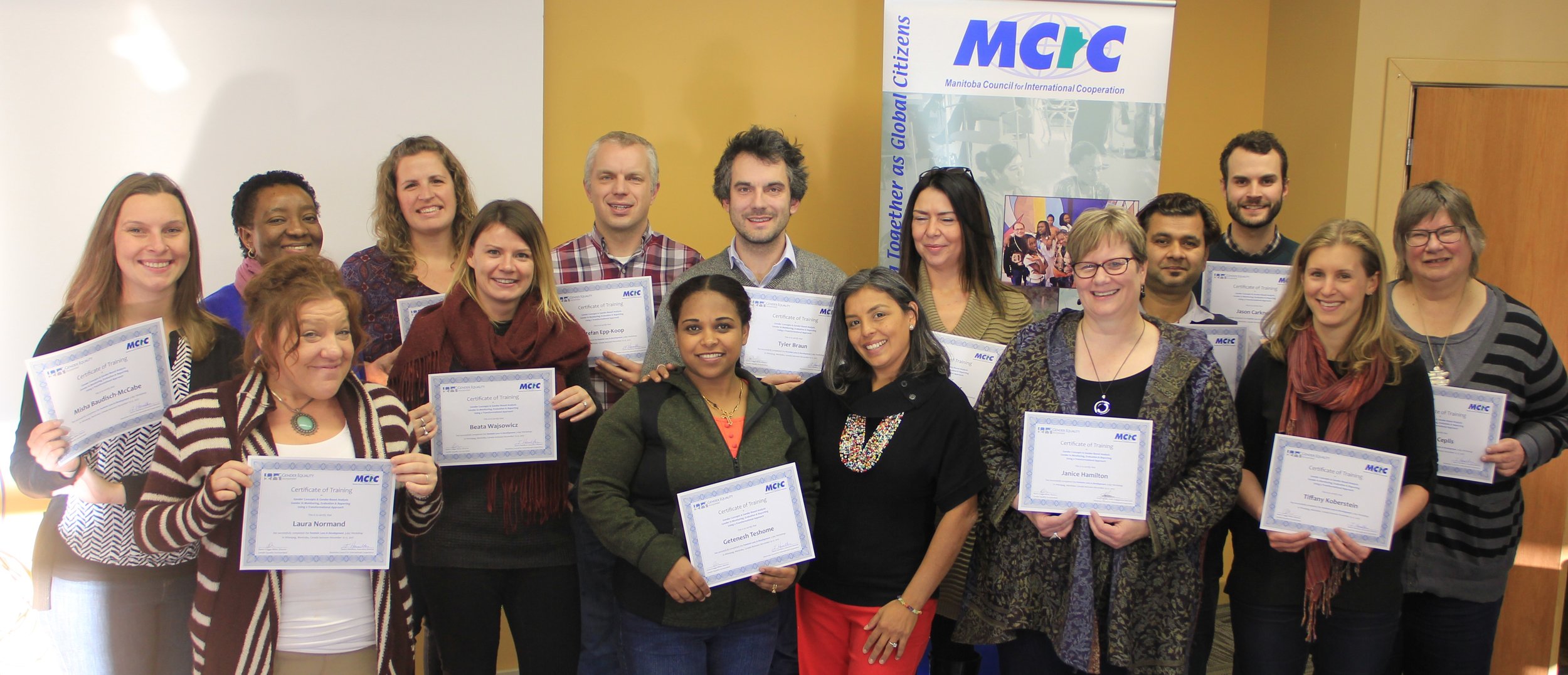 delivered feminist lens in development workshop, hosted by mANITOBA cOUNCIL FOR INTERNATIONAL cOOPERATION (MCIC)
winnipeg, canada (2017)
ORGANIZED WOMEN IN STEM PANEL DISCUSSION AT PRESIDENTIAL LAUNCH OF AFRICAN INSTITUTE FOR MATHEMATICAL SCIENCES (AIMS) ECOSYSTEM OF KNOWLEDGE
KiGali, rwanda (2017)
DELIVERED ALL STAFF GENDER EQUALITY & INCLUSION TRAINING FOR ENGINEERS WITHOUT BORDERS (EWB)
TORONTO, CANADA (2017)
SPOKE ON THE ROLE OF STEM TO ACHIEVE SDG 5 IN AFRICA DURING GENDER SUMMIT NORTH AMERICA. PANELIST - HOSTED BY INTERNATIONAL DEVELOPMENT RESEARCH CENTRE (IDRC).
Montreal, CANADA (2017)
DELIVERED KEYNOTE ADDRESS oN SDG 5 - GENDER EQUALITY AT YMCA
PIECE BY PEACE YOUTH SUMMIT
TOronto, Canada (2017)
EXPERT SPEAKER ON WEBINAR HOSTED BY COLLEGES & INSTITUTES OF CANADA - GENDER EQUALITY IN APPLIED EDUCATION & SKILLS TRAINING
TORONTO, CANADA (2017)

PANELIST, MUNK SCHOOL OF GLOBAL AFFAIRS (UNIVERSITY OF TORONTO) CAREER FAIR
TORONTO, CANADA (2017)
PROMOTED AIMS AT THE
TRANSFORM AFRICA SUMMIT
KIGALI, RWANDA (2017)
DELIVERED 5 DAY GENDER EQUALITY & INCLUSION TRAINING IN PARTNERSHIP WITH MOSAIC.NET INTL
OTTAWA, CANADA (2015)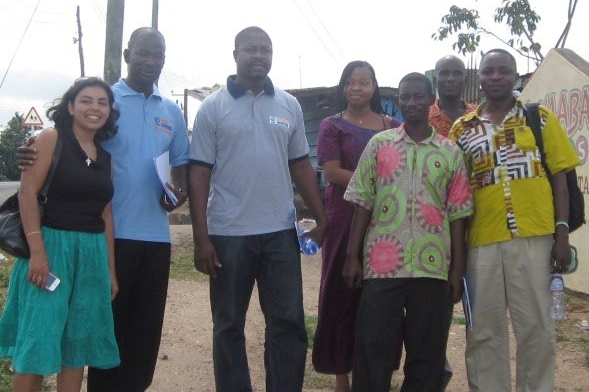 Co-DESIGNED & LED COMMUNITY GENDER BASED ANALYSIS
PLAN INTL MICROFINANCE PROJECT
Accra, GHANA (2011)

ORGANIZED HIGH PROFILE WOMEN IN STEM PANEL AT NEXT EINSTEIN FORUM (NEF)
DAKAR, SENEGAL (2016)
DELIVERED GENDER RESPONSIVE PEDAGOGY SESSION TO PRE-SERVICE STEM TEACHERS (AIMS TEACHER TRAINING PROGRAM)
YaouNDE, CAMEROON (2016)
DELIVERED TRAINING ON APPLYING A GENDER LENS TO STEM INNOVATIONS TO AIMS MATHEMATICS STUDENTS
LIMBE, CAMEROON (2015)
ORGANIZED PLAN CANADA's BECAUSE I AM A GIRL ANNUAL TECHNICAL ROUNDTABLES
Ottawa, CANADA (2010-2013)
DELIVERED 5 DAY GENDER TRAINING
TORONTO, CANADA (2009)
TRAINED MAP INTERNATIONAL FIELD STAFF & MINISTRY OF HEALTH REPS ON GENDER EQUALITY, INCLUSION.
LED PARTICIPATORY COMMUNITY BASED GENDER ANALYSIS EXERCISE FOR VITAMIN A & DEWORMING PROJECT FOR CHILDREN UNDER 5YRS.
ABIDJAN, IVORY COAST (2016)
DELIVERED 5 dAY GENDER TRAINING IN PARTNERSHIP WITH MOSAIC.NET INTL
OTTAWA, CANADA (2013)
LAUNCHED PLAN CANADA's INTL DAY OF THE GIRL CHILD WITH SOPHIE TRUDEAU
TORONTO, CANADA (2012)
DELIVERED 5 DAY GENDER TRAINING
TORONTO, CANADA (2009)

DELIVERED GENDER EQUALITY & INCLUSION TRAINING FOR AIMS RWANDA STUDENTS
Kigali, RWANDA (2016)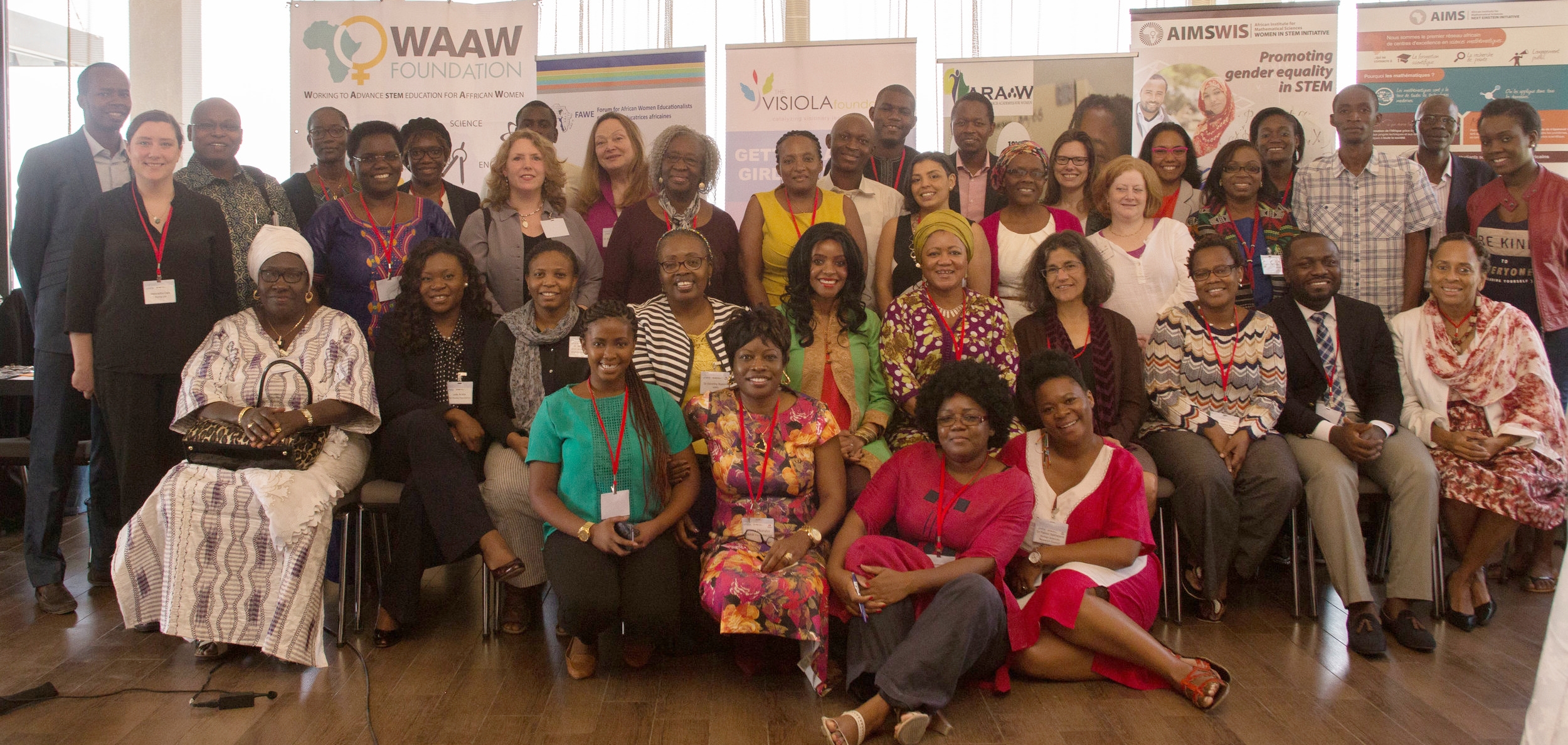 founded, organized & delivered AIMS Women in STEM (AIMSWIS) INiTIATIVE & CONSULTATION WORKSHOP
DAKAR, SENEGAL (2016)
CONDUCTED COMMUNITY BASED GENDER ANALYSIS FOR MATERNAL CHILD HEALTH PROJECT
Mwanza, TaNZANIA (2012)
RAPPORTEUR AT CIDA-UN WOMEN ECONOMIC EMPOWERMENT CONFERENCE
OTTAWA, CANADA (2011)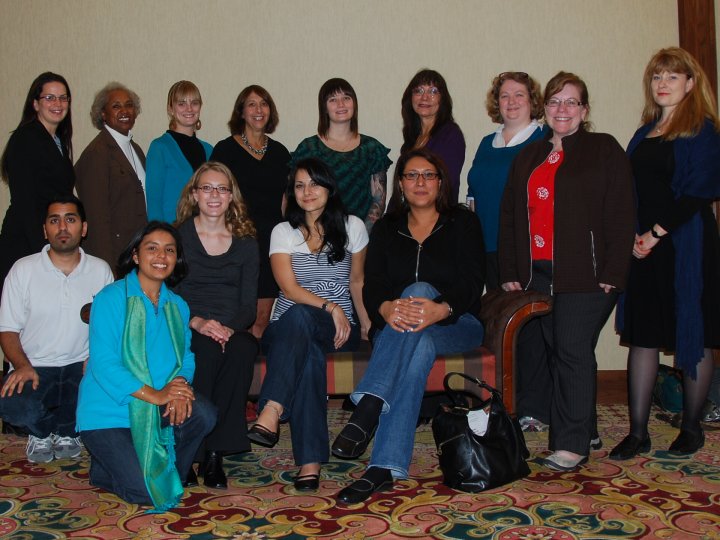 DELIVERED 5 DAY GENDER TRAINING
TORONTO, CANADA (2009)
hello@karencraggs.com
416.897.7019